The final negotiations in the Middle East
Amuza's submarine project in the Middle East regions was put into action. Upon invitations by governments in the Middle East countries we started the final negotiations.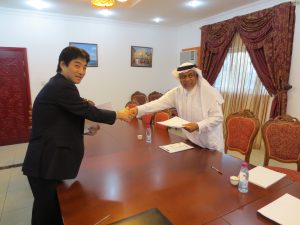 The photos below are: a high-ranking prince - Prince Abdullah, a MOU conclusion with a top multimillionaire in Qatar, a signing ceremony and so on.