Developed over ten years of research, the P-1 was the first submersible of its kind. Amuza's vision was to create high performance underwater vehicles, and the P-1 is the first realization of that vision.

The P-1 is now owned and used by customers all over the world. Its combination of speed and acrobatic capabilities set a standard has yet to be matched by any other manufacturer.*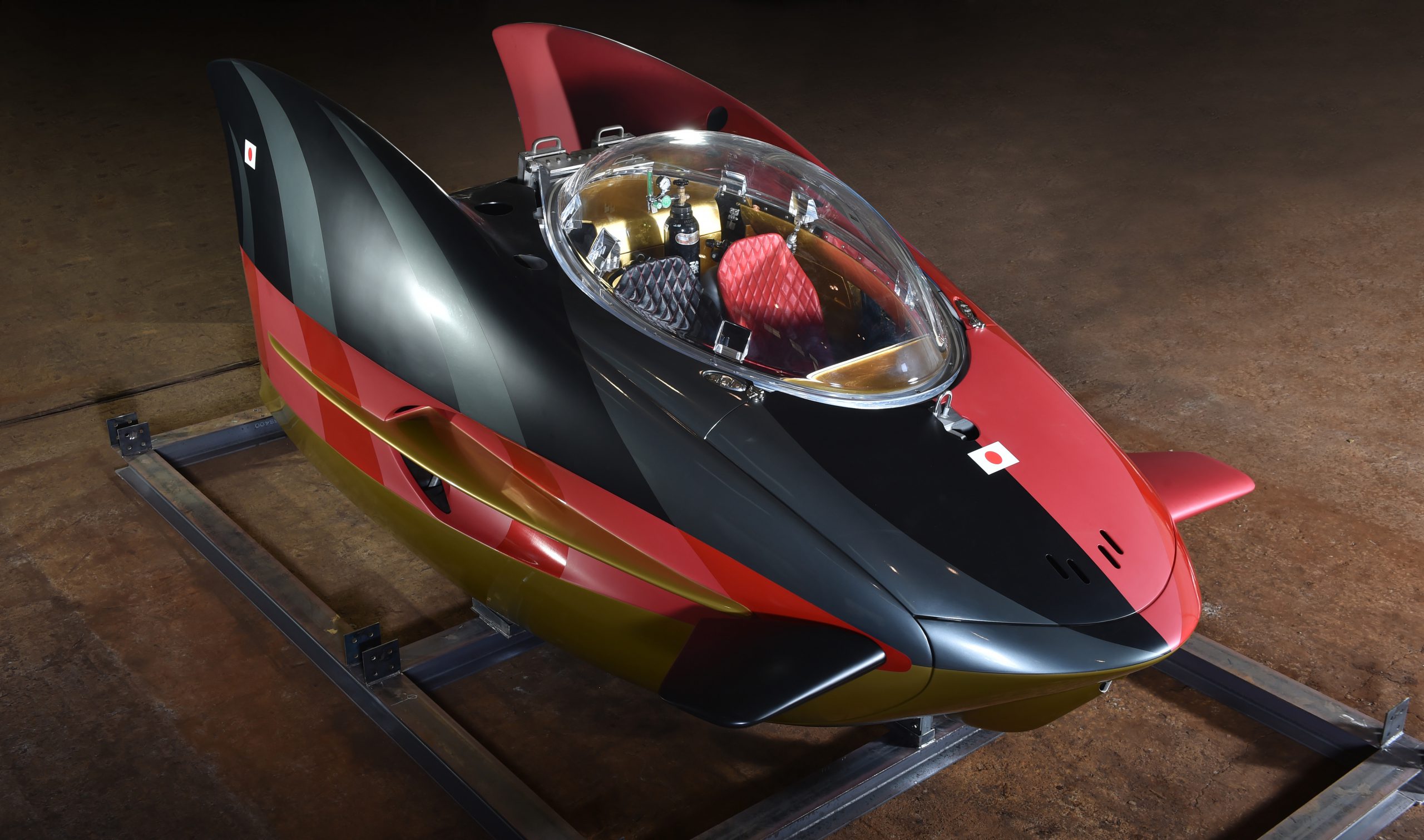 Top-class performance specs with unique acrobatic capabilities
Amuza's P-1 is a high-speed submarine, with a max speed of 5 knots, as well as maximum depth rating of 30 meters.

Where the P-1 really sets itself apart is it's acrobatic capabilities. It uses its powerful water jets, along with it's rotating wings to perform sharp turns, dolphin dives, and underwater cork screws.
It is able to do this, all while maintaining control and stability.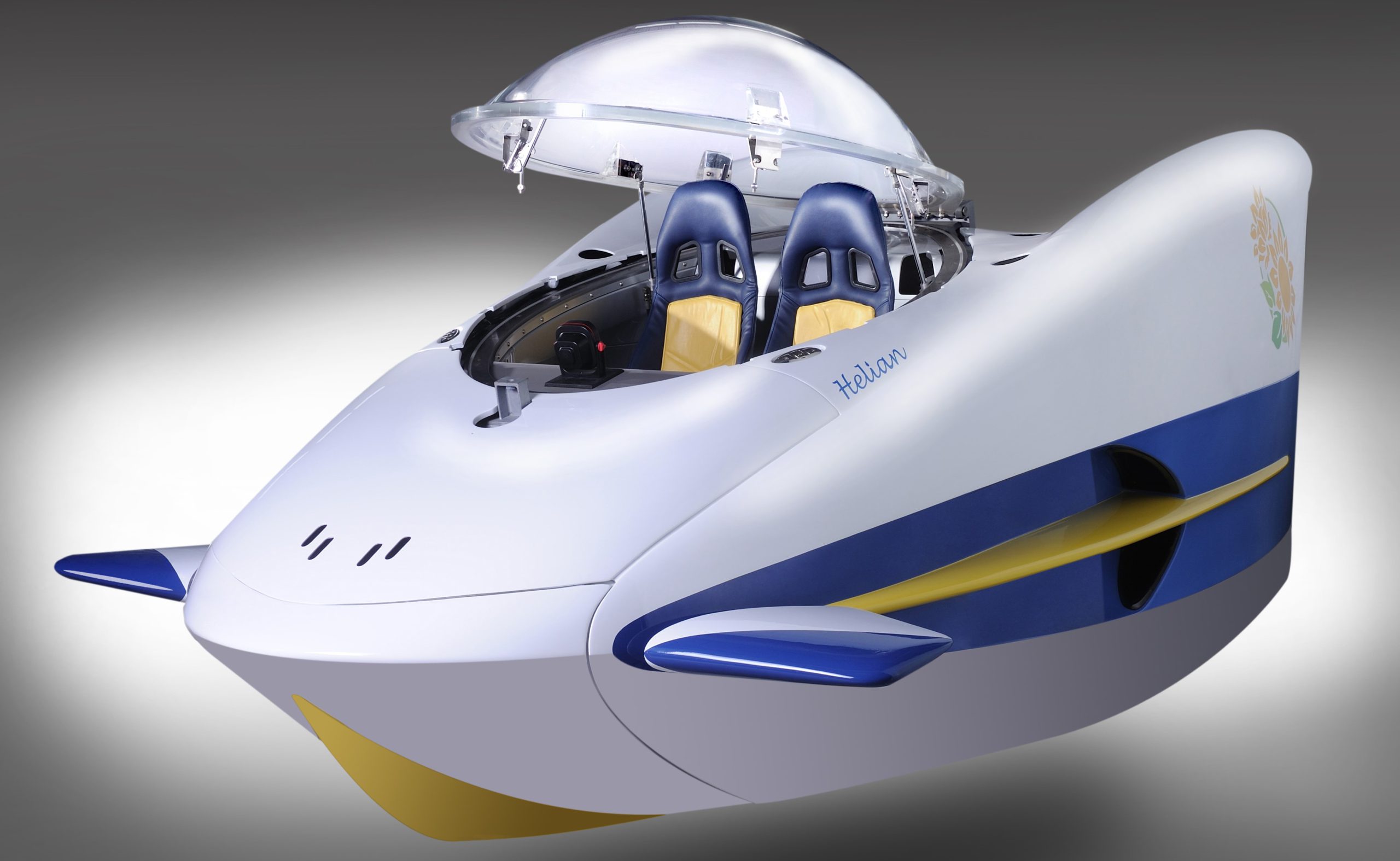 A new generation of submersibles
Amuza used the lessons learned in the development of the P-1 to design the more advanced S-1 model. Those interested in a more advanced version of the P-1, please refer to the S-1 product page.

*In 2018, the sales and production rights for the P-1 were sold to TAIYO SANGYO TRADING & MARINE SERVICE LTD.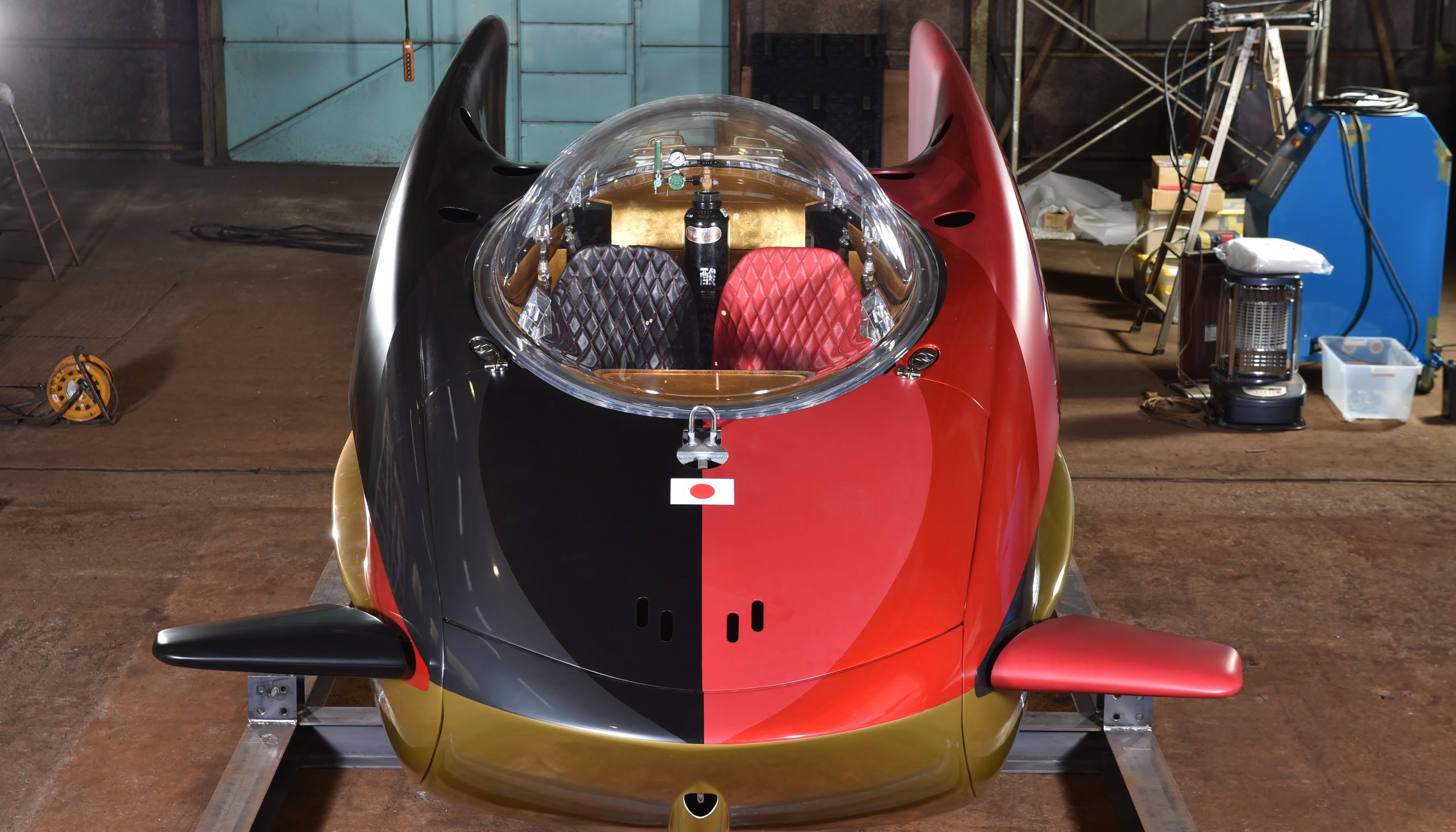 Fly through the ocean
Please contact us if you'd like to learn more about the P1. A representative from Amuza will contact you to provide more information.